By Rory Finnegan, Head Gardener
One year after receiving a Green Flag Award and an All Ireland Pollinator Award, we are continuing to monitor, assess and manage Castletown House and Parklands with its wildlife needs as a priority. In February, for example, we removed and replaced our old nest boxes, which were erected in 2010, in mitigation for the loss of tree cover during our Landscape Restoration Programme. The nest boxes are numbered for monitoring purposes and are also used as a visual tool during our Nature Trail and Biodiversity walks. The species they cater for are: Blue, Great and Coal Tit, Robin, Wren, Spotted Flycatcher, Pied and Grey Wagtail, Dipper, Swift, Kestrel and Barn Own.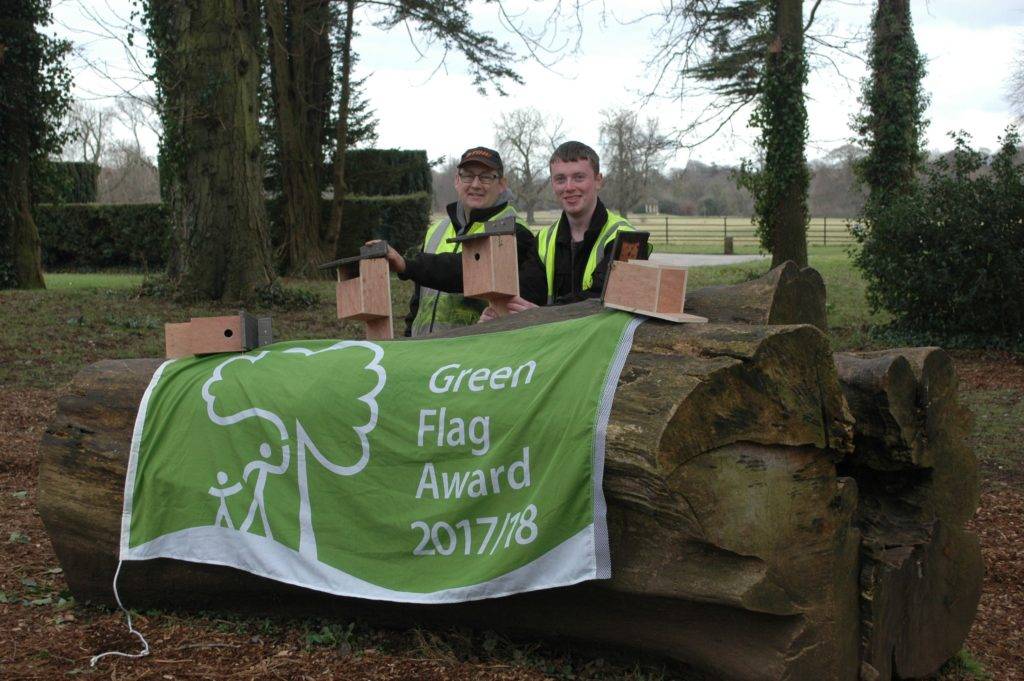 OPW staff member Ward Knowles and Gareth Murphy with new nest boxes
Over the years OPW have developed a good working relationship with Kildare Bird Watch and the local Men's Sheds. They provided the Swift, Barn Owl and Kestrel boxes which were then erected by OPW ground staff. Many thanks are also due to OPW Collins Barracks carpentry workshop, whose staff constructed the other boxes at short notice. In the past we have had an 80% nesting success with the small boxes and look forward to many more breeding successes in the coming years.
Would you like to learn more about birds at Castletown? The Dawn Chorus on 13 May and Dusk Chorus on 16 May are two great opportunities to do so next month. Both are free guided walks through Castletown's parklands with experts on hand to help identify the individual contributors to the symphony of birdsong. Check out page 29 in our 2018 Events Programme for details.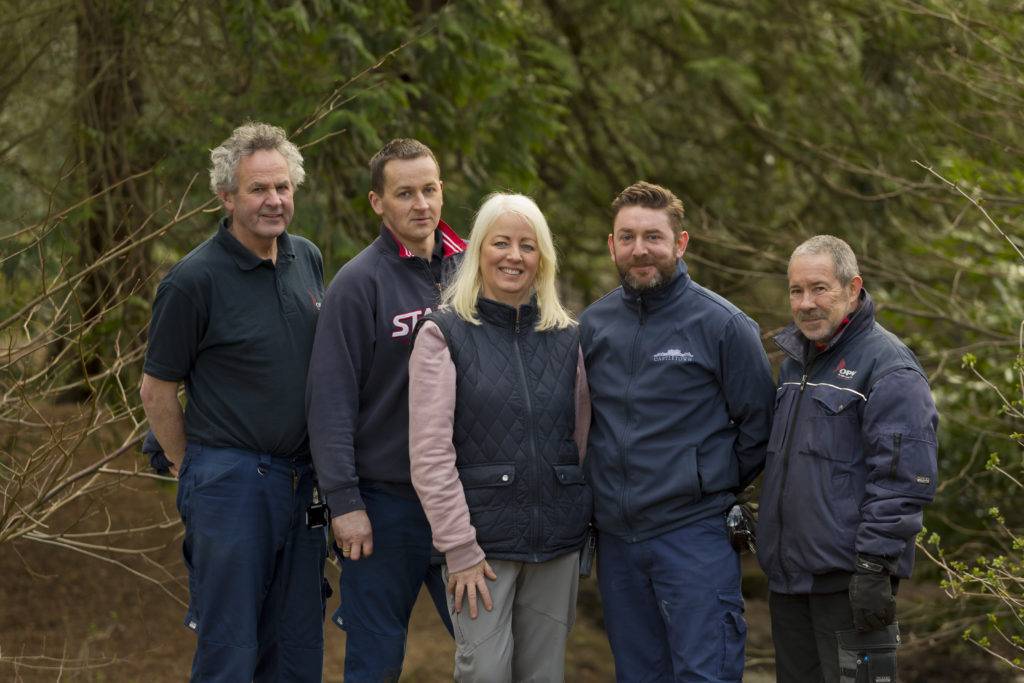 Rory Finnegan, Head Gardener (right), and his team