Diana Conolly-Carew

1 May – 1 September 2023
Stables, Castletown House
Admission to the exhibition is included in your ticket to the house.
60 years ago Diana Conolly-Carew became the first woman to win an Aga Khan for Ireland on the first team to feature non-military riders. She and her horse Barrymore became firm favourites with the Irish public.
Come and see the posters, TV footage, pictures and newspaper articles from the 1960's in the newly dressed stables at Castletown House.
Open daily from 10am to 4pm.
My Friend Picasso: 125 Photographs by Edward Quinn
14 May – 16 September 2018
Gallery, Second Floor, Castletown House
Admission to the exhibition is included in your ticket to the house.
Discover the world of one of the greatest modern painters – Pablo Picasso – through the lens of Irish-born photographer Edward Quinn at Castletown House this summer. A testament to the friendship that developed between the two men in 1951 and lasted until Picasso's death in 1973, the exhibition is an unmissable opportunity to see Quinn's works for the first time in Ireland.
Edward Quinn was born in Dublin in 1920 and settled on the French Riviera in 1949, where he worked as a photographer, capturing the era's greatest stars in unstaged, enchanting images. His friendship with Picasso greatly influenced his work and resulted in 10,000 photos, several books and films about the artist. Collaborations with other artists followed, including Max Ernst, Georg Baselitz, Francis Bacon and Salvador Dali. Quinn's affinity with artists encompassed the works of his compatriot James Joyce, to whom he dedicated the volume James Joyce's Dublin (1974) and which garnered Samuel Beckett's praise for "capturing the atmosphere, humour and essence of Joyce's Dublin."
Carefully curated by Jean-Louis Andral of Musée Picasso in Antibes, the photographs in this exhibition beautifully illuminate Picasso's personality and record his life and work on the Côte d'Azur in the 1950s and 60s. Here are photos of Picasso in his ceramics and painting studios as well as glimpses of his family life, starting with intimate family shots of him and Françoise Gilot with their children Claude and Paloma. As the years progress, a new muse enters, Jacqueline Roque, who became Picasso's second wife and can be seen at his side until the end. The last photographs are highly evocative still lifes of Picasso's studio in Mougins, a year after his death.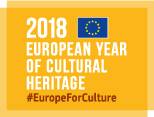 On a Pedestal
1 July – 31 August 2018
Long Gallery, Castletown House
Admission to the exhibition is included in your ticket to the house.
Inspired by the classical busts in Castletown's Long Gallery, this exhibition brings together works from an international group of contemporary artists who explore the genre of the portrait bust in a variety of media: from wood to stone, from marble to ceramics, from stainless steel to more ephemeral materials such as sugar. Initiating a dialogue between past and present, classic and modern art, the diversity of materials and techniques used by the artists represented in the exhibition will inspire visitors this summer.
Among those included in the exhibition are Irish artists Ursula Burke, Janet Mullarney and Kevin Francis Gray. International artists include Sir Tony Cragg, Giulio Paolini and Ah Xian. Curated by Mary Heffernan, General Manager Castletown House, Hélène Bremer, Dutch art historian and curator and Nuala Goodman, Milan-based Irish artist and curator.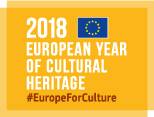 Echoes
an Exhibition by element15
August 10 – August 22, 2018
10am – 5pm
Stable Wing, Castletown House, Celbridge
Free Admission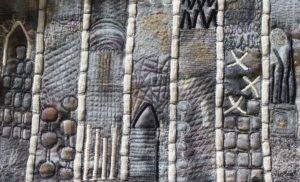 element15, contemporary textile artists, together with Eleanor Swan, ceramic artist, and Jocelyn Stephens, fine art printmaker, mount a collaborative and site-specific exhibition for Castletown House, exploring the artists' response to the house in three diverse media. Ceramics and fine art prints complement and contrast strikingly with contemporary textiles in terms of texture, form and colour in this exhibition. This body of work takes inspiration from Castletown – its history, architecture, interiors and exteriors – and from the lives of the aristocracy who created Castletown House and Demesne.
All that We See or Seem
1 July – 27 July 2018
Stable Wing
Free admission.
Artist Siuan McGahan returns to Ireland with her digital portrait series "Expectations are just future disappointments," combining these pieces with limited run performances of her virtual reality film "All Physics in a Ferment." Together, these form the exhibition All that We See or Seem, which we are delighted to host at Castletown this summer.
"Expectations are just future disappointments" is a series of 12 portraits which explores gender roles and contemporary motherhood as they manifest in the age of social media. Though created prior to the widespread global upshake that followed the #metoo and #timesup movements, these timely pieces continue the conversation regarding the patriarchal construction of our ideas about the self.
"All Physics in a Ferment" was created in response to the photographic portrait series "Expectations are just future disappointments." In this Virtual Reality self-portrait, Siuan delves deeper into the performativity of gender roles and personal identity by casting herself as Sisyphus in a modern VR fairy tale. This 360 degree film (live-action, non- interactive virtual reality) is an infinitely looping exploration of the conjoined surreal and mundane.
Siuan McGahan is a multi-platform visual artist from Dublin, Ireland. Though Siuan originally studied Mathematics and Philosophy at UCLA (Los Angeles), her varied career path has taken her from Mission Simulation and Instrument Modelling at NASA-JPL through a career in visual effects for feature film. She has worked on such films as Lord of the Rings: Return of the King and The Chronicles of Riddick, and in 2014, Siuan was a participant on Sky Arts Portrait Artist of the Year. Her artwork is held in public and private collections worldwide.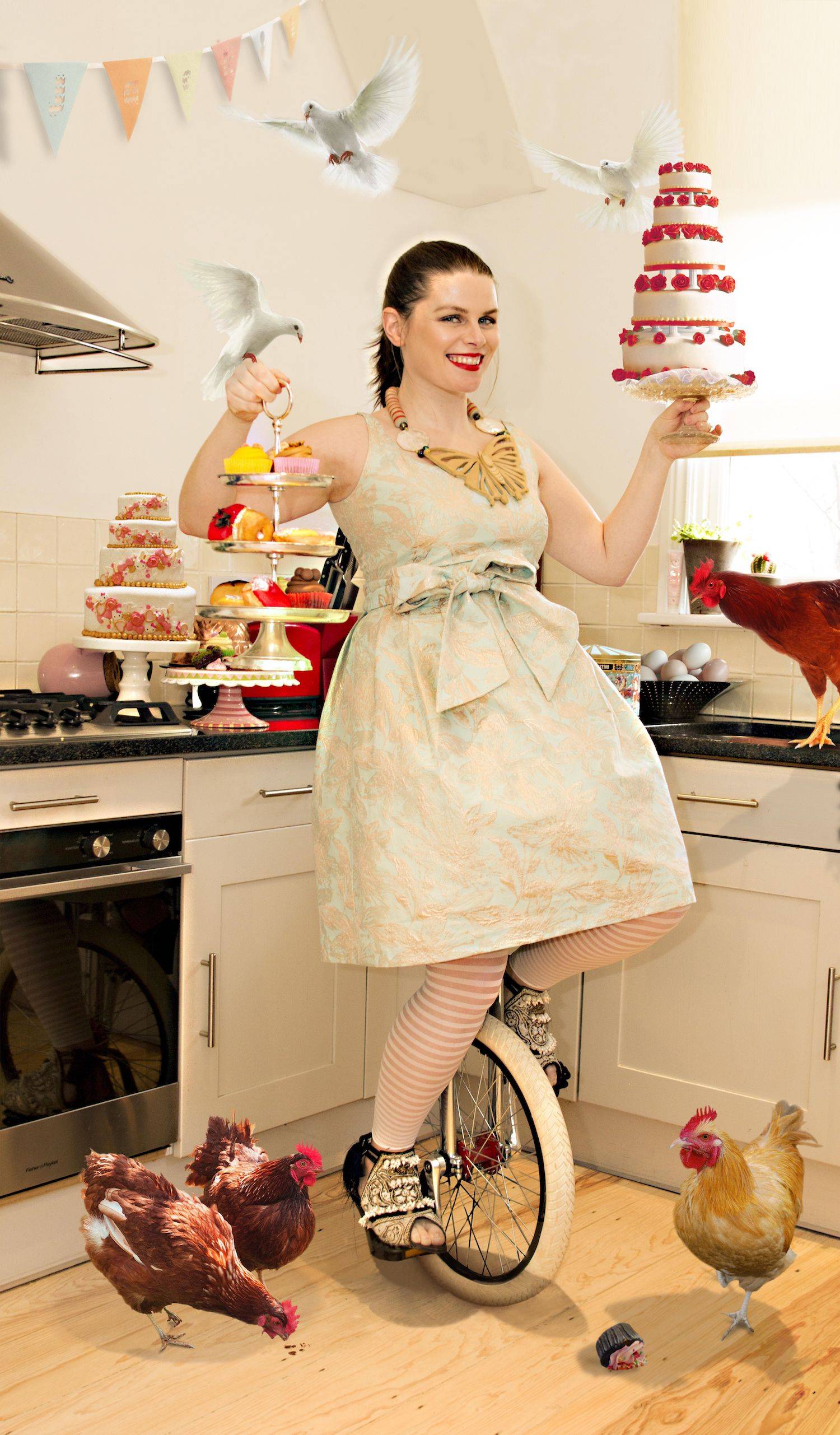 GRACE: PHOTOGRAPHS, 1955–1969
29 May – 30 September 2017
Gallery, Second Floor, Castletown House
Admission to the exhibition is included in your ticket to the house.
The OPW is delighted to present this wonderful exhibition curated by Guillaume Aral, Virginie Journiac and Leonardo Saviano. The 124 original photographs in this collection capture the fascinating transformation of Hollywood icon Grace Kelly into Princess Grace of Monaco. First shown at Galerie Ferrero in Nice last summer, it has been expanded to include additional vintage photographs covering the State visit to Ireland in 1961 of Prince Rainier and Princess Grace of Monaco.
Starting at the height of her career, we first encounter Grace on the set of Alfred Hitchcock's To Catch a Thief, filmed on the Côte d'Azur in 1954, then see her pose for photographers at the Cannes Film Festival a few months after winning an Oscar for her performance in The Country Girl. Through the lens of Irish-born photographer Edward Quinn, we witness her first meeting with Prince Rainier at the Royal Palace in Monte Carlo, a photo opportunity arranged by Paris Match to which both parties had only reluctantly agreed. Photograph by photograph, their story unfolds: Prince Rainier's voyage to the United States in December – ostensibly for medical reasons – where he would spend Christmas with the Kellys and propose to Grace, then Grace's voyage to Monaco the following spring for her wedding. A kaleidoscope of intimate snapshots and press photographs goes far beyond the polished images associated with the fairy-tale story of the decade. Instead, it offers unique and unexpected glimpses of Grace's world: the world of the court, of high society and celebrities, of public commitments and royal duties. And at the same time, the private world of family life, of personal encounters, of moments that capture her disarming allure and esprit.
In this lies the charm of the exhibition: carefully composed and researched – each photograph is accompanied by valuable background information – it flows easily like a vivid conversation or a pleasant walk through the years, drawing the viewer in from the first photograph to the last.
BIG BRICK EXHIBITION
July – September 2017
Farmyard
OPW is the lead design agency in Ireland designing and building public facilities and it is brilliant to collaborate with Michael Finan and Learn it to help train the next generation of Irish designers in a fun and inspirational environment. The Big Brick Exhibition showcases the very best construction toys and 3-Dimensional puzzles which are adored by children and adults alike. The exhibition is fun, exciting and family friendly, and will be sure to amaze!
Featuring rare, unique and highly collectable toys, the exhibition includes famous world landmarks such as the Taj Mahal, Tower Bridge and Sydney Opera House. Children will be astounded when they recognise movie characters such as the loveable Minion Bob, the intimidating Darth Maul villain from Star Wars, and everyone's favourite Sponge – SpongeBob SquarePants.
RICHARD GORMAN: CASA
30 May – 31 October 2016
The OPW team was delighted to present Richard Gorman's most recent work, CASA, at Castletown in 2016. The exhibition was on display throughout a number of the museum rooms in the main house, including in the Entrance Hall, the curved corridor behind the west colonnade, Lady Kildare's Room and Lady Louisa's Bedroom, and created a powerful synergy of vibrant modern art in a historical setting.
Richard's work draws much of its power from the compositional tension between increasingly prominent and boldly simplified, irregular blocks of colour. He has exhibited widely and regularly since the mid-1980s, especially in Dublin at Kerlin Gallery, and also in London, Milan and Tokyo. Frequent and extended visits to Japan have notably influenced his working methods and materials, most memorably in a series of highly successful large-scale works executed on handmade washi paper that he produced in western Japan in 1999, 2003 and 2008.
He is represented in many collections, both public and private, in Europe, the UK, Ireland and Japan including New York Public Library, Deutsche Bank and The Ulster Museum. In 2014, Gorman became the first Irish artist to design a carré scarf for luxury fashion house Hermès. Gorman's designs are used in the Hermès Autumn/Winter 2015 menswear collection, the photographs for which were shot in Castletown.
VANISHING IRELAND
12 March – 31 October 2016
Stable Wing
Since 2001, photographer James Fennell and historian Turtle Bunbury have crisscrossed their Irish homeland innumerable times, interviewing and photographing over 300 people aged between 70 and 108. This exhibition in the Stable Wing at Castletown features approximately forty of James Fennell's images, offering a glimpse of people who are too often overlooked in the modern age. The subjects are primarily working-class Irish – blacksmiths, fishermen, farmers, dockers and nurses – as well as priests, nuns, teachers and representatives of disappearing professions like saddlers, thatchers, lacemakers and turf-cutters.
The project has included four critically acclaimed volumes of the 'Vanishing Ireland' series, described by the Irish Independent as 'an invaluable record of times past'. Turtle has given numerous talks on the project, including New York, Paris, London, Chicago, Dublin, Cork and Monte Carlo. James Fennell's photographs have also enjoyed a series of successful shows all across Ireland.