By Dr Dorothea Depner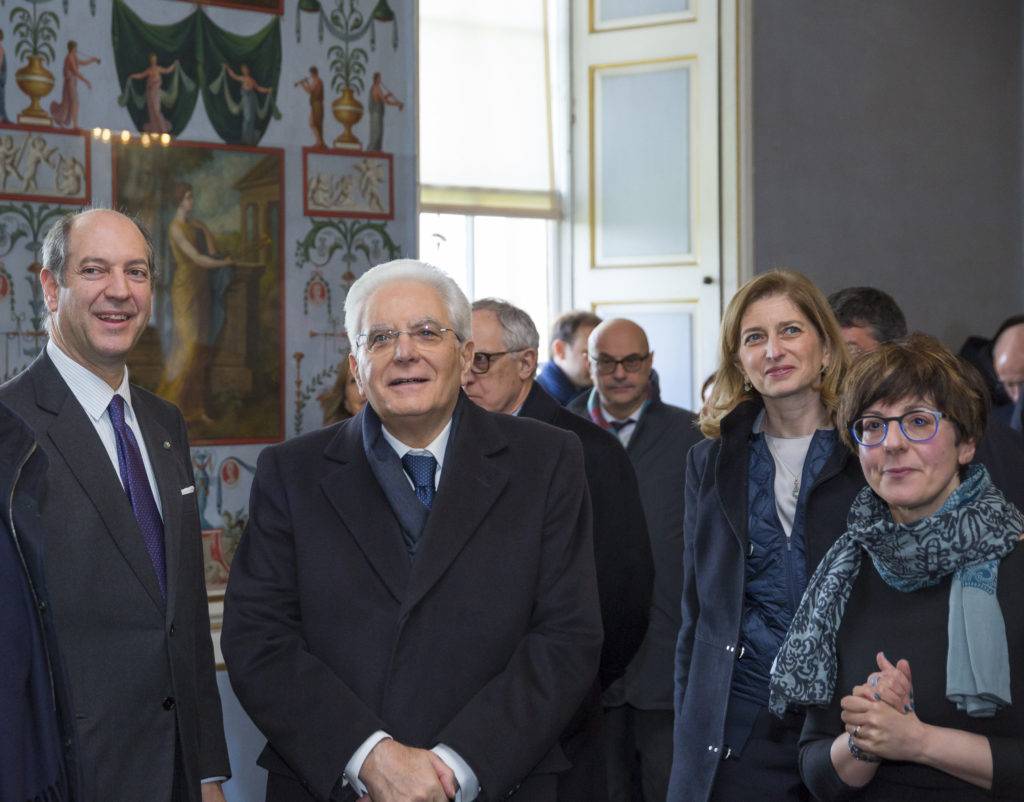 Italian President Sergio Mattarella and his daughter Laura discovering the many links that exist between Castletown and Italy on their tour with OPW guide Antonella Guarracino
As it happens, it was not a prince but the Italian President, Sergio Mattarella, who awakened Castletown from its winter slumber this year. His visit to Castletown on 15 February concluded a two-day State visit to Ireland and was the perfect occasion to ready the house for the 2018 season.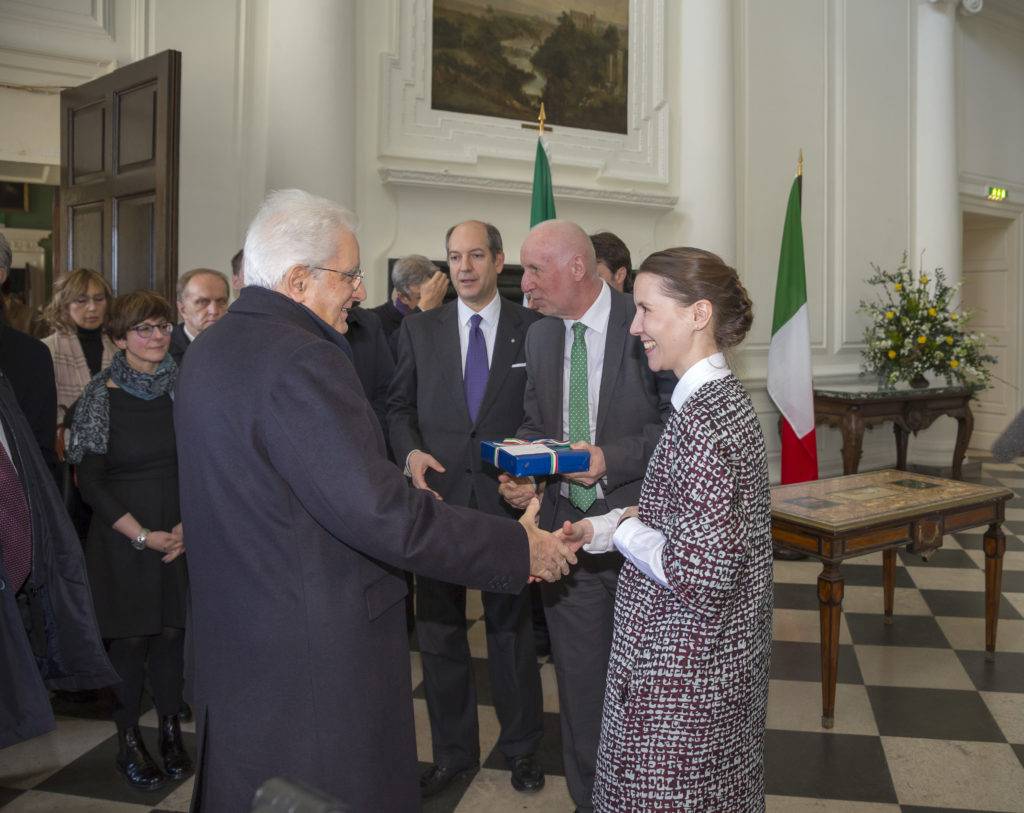 A parting gift for President Mattarella to remember his visit to Castletown
Although the house was now ready, there still remained the small matter of putting the finishing touches to our events programme for the year. However,  our 2018 cultural programme is out now and is full of exciting events for all ages, tastes and interests: from hands-on workshops to relaxed film screenings, from plays to open-air performances, from nature trails to classical concerts in the exquisite rooms of Ireland's oldest neo-Palladian country house, we have it all. You can read the programme online here or, better still, drop into Castletown for a visit, a stroll in the award-winning parklands or a coffee in the Courtyard Café and collect a printed copy at the ticket desk.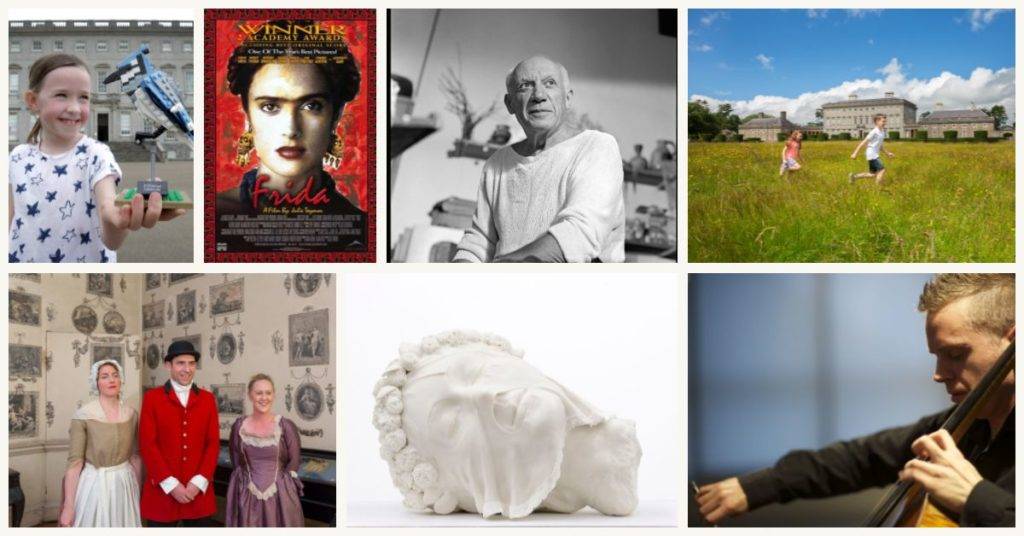 The house is again open daily from 10 am to 6 pm, with last admission at 5 pm. You can either join a guided tour – scheduled at 11 am, 1 pm and 3 pm each day – or choose to self-guide and experience the stunning interiors at your own pace. This season, our guides will offer the hugely popular Below Stairs Tour as well as a series of special interest tours, which will focus on details in the house, on aspects of Castletown's history or on its natural surroundings. Sign up to our newsletter here,  follow us on Twitter, Facebook and Instagram or check our online calendar for updates on times and dates for these tours.
Over the summer, there will be the additional attraction of four temporary exhibitions to explore: in the Main House, we will host My Friend Picasso in the gallery space on the second floor and On a Pedestal in the Long Gallery, while in the Stable Wing, Irish artist Siuan McGahan will be exhibiting All That We See or Seem followed by Echoes, an exhibition by local artists element15. These are unmissable opportunities to discover works by Irish-born photographer Edward Quinn, previously not shown in Ireland, and to experience different facets of an exciting and enriching exchange between this unique historic setting and contemporary artists' response to it.
Last but not least, the Castletown Experience with the Big Brick Lego exhibition and building space will return to the Farmyard for the duration of the summer holidays and, to make that sweet summer feeling last a little longer, over weekends in September.
We hope to welcome you soon (and often) and that you will enjoy these events over the coming months!