Hello from Castletown, where the weather is starting to show signs of summer!
There is so much to do outdoors at Castletown, and our visitors have been enjoying walks and picnics in the sunshine. We have a major new exhibition launching this month, as well as musical events taking place on weekend afternoons and evenings. Read on below for all the details.
You can access all our events at any time on our Calendar; for directions on how to get to Castletown, please click here. If we can be of assistance in any way, you are always welcome to contact us.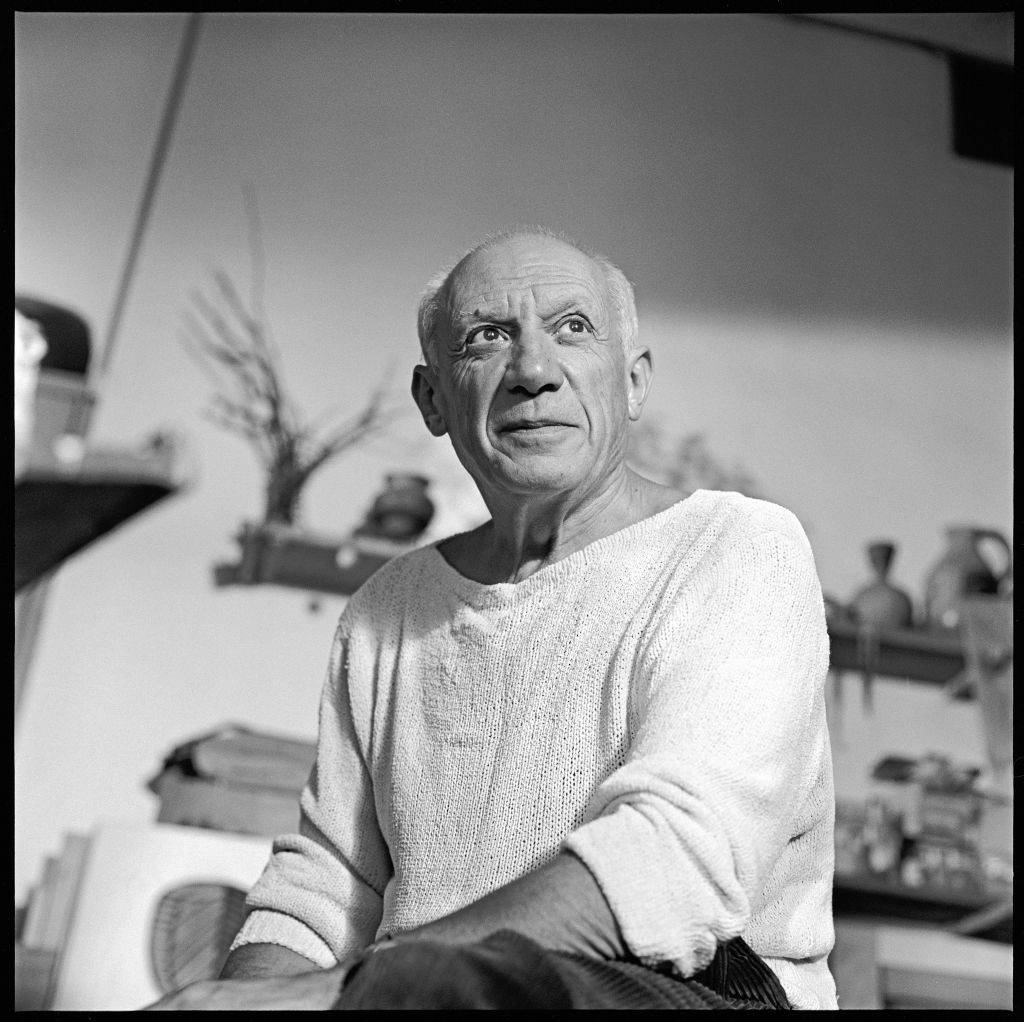 My Friend Picasso: 125 Photographs by Edward Quinn
14th of May to 2nd of September 2018
Discover the world of one of the greatest modern painters – Pablo Picasso – through the lens of Irish-born photographer Edward Quinn at Castletown House this summer. A testament to the friendship that developed between the two men in 1951 and lasted until Picasso's death in 1973, the exhibition is an unmissable opportunity to see Quinn's works for the first time in Ireland.
Read more about this exciting new exhibition on our website here.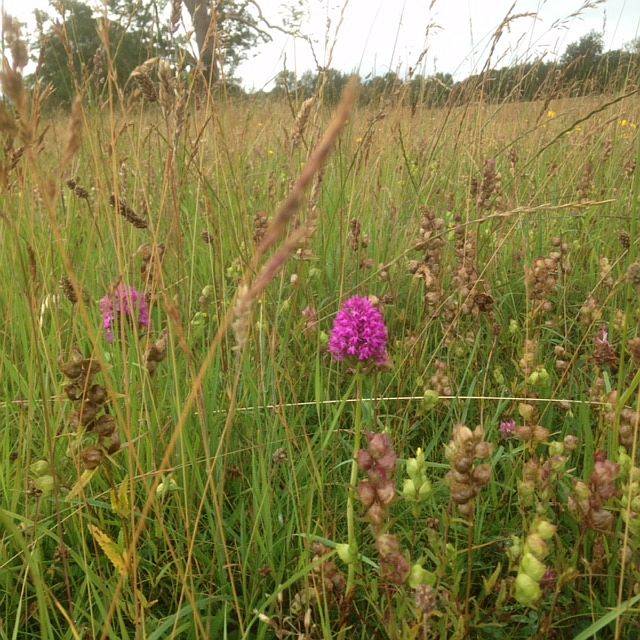 We have a number of events taking place in the parkland and courtyard this month, so come along and take advantage of the warm weather.
Every Saturday morning in May: Park Run
First up is the Park Run, which takes place every Saturday morning throughout the year. It's free and caters for all abilities, and your 5K will whizz past in the beautiful designed landscape surrounding you.
13th May: Dawn Chorus
16th May: Dusk Chorus
Two very special events which take place outside of ordinary opening hours are the Dawn Chorus and Dusk Chorus. Both are run in association with the Kildare branch of Birdwatch Ireland. Your guide will help you identify individual bird calls from the symphony. Please wear suitable clothing as the weather requires.
20th May: Irish Wolfhound Club Championships
Castletown House is also delighted to host the Irish Wolfhound Club Championships again this year on the afternoon of the 20th of May – click hereto learn more.
26th May: National Biodiversity Week
On the 26th of May, we celebrate National Biodiversity Week, and you will have the opportunity to meet some of our national birds of prey in the courtyard. Click here for more details.
27th May: Country Market and Craft Fair
Also in the courtyard, on the last Sunday of May, is our regular Country Market and Craft Fair. Free admission, a variety of craft and food stalls, and music from Cascade Ladies Choir at 2pm.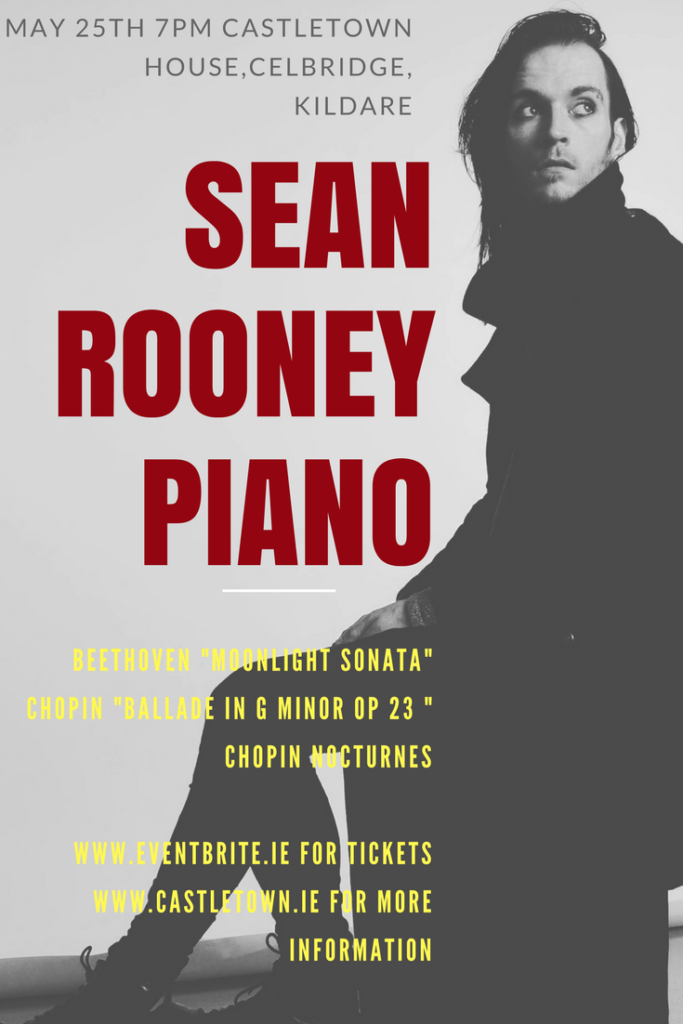 With all of our musical and theatrical events, you can enjoy lunch or dinner in theCourtyard Café beforehand; advance and separate booking required. Telephone +353 1 627 9498 or e-mail castletown@thecaterers.ie for reservations.
25th May: Sean Rooney on Piano
Join us on select Friday summer evenings in the serene setting of the grand Entrance Hall, where some of Ireland's finest young artists will perform. Enjoy piano solos, piano with cello, with violin, with voice, and much, much more. On May 25th Sean Rooney will perform Beethoven, Chopin, Bach, & Schubert. A glass of prosecco is in included in your booking fee. Click here to read more.
13th May: Dublin's Theatre Royal Remembered
Our other musical event this month takes place on the 13th of May. Recapture the glory days of Dublin's great Theatre Royal with photographs and archive footage, some of which has not been available before. Enjoy stories about the 'Royal' and those who appeared there. The show is narrated by Conor Doyle, while Kathleen and Gerry Noonan, along with Pauline Cooper on piano, perform songs which were sung by national and international stars including John McCormack, Jimmy O'Dea, Noel Purcell, Patricia Cahill, Joseph Locke, May Devitt, Judy Garland and Maurice Chevalier. Click here for details.

4th May: 'Marvellous Mars': Family Astronomy Workshop
Join Deirdre Kelleghan (artist, astronomer and educator) on the 4th of May as we take a close look at the red planet and its incredible range of space explorers: Curiosity, ExoMars, InSight and Mars2020. In particular, we will look at the missions set to launch during 2018 and 2020. We will take a look also at Curiosity's work on Mars so far. Click here for more details.
19th May: National Drawing Day
Celebrate National Drawing Day at Castletown in association with the National Gallery of Ireland and Kildare County Council. More information here.
---