Welcome to our first newsletter of 2020!
We are delighted to reveal….
Castletown's winter cleaning is nearly finished!!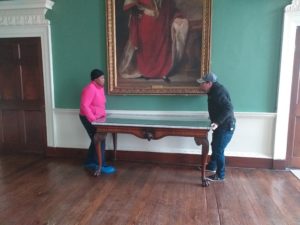 And we are busy preparing the house for the coming 2020 season…
The house will be open for tours from the 5th March 2020. Tours on the hour, every hour starting at 10am. Last tour of the day at 16:45. You can book your spot on one of our tours online.
https://castletown.admit-one.eu/
Castletown's Marvellous March!
In addition to our terrific tours we have a marvellous March planned for you!
Irish National Opera
We start with the wonderful Irish National Opera's studio artists sponsored by ABL Aviation. Join us on the 1st March for an afternoon of music performed by some of Ireland's most promising operatic singers.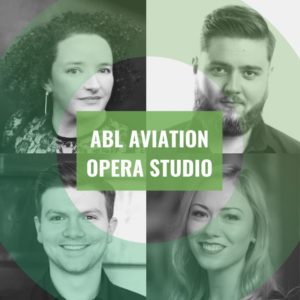 See our website for ticket details:
http://castletown.ie/calendar-of-events/
St Patrick's Day Céilí, Tuesday 17th March
Get your dancing shoes on for our free céilí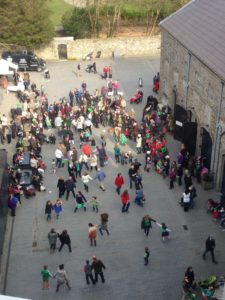 Before you go and enjoy the local parade, come join us for some Irish dancing and music from 1-3pm with the wonderful and talented Jerry O'Reilly & the Brian Boru Céilí Band. Lá Fhéile Pádraig sona duit!
Music of Josef Locke with Paul Linehan
On Mother's Day this year why not enjoy an afternoon of music in our beautiful Hunting Room.
Join former Feis Ceoil Tenor Solo Competition winner, Paul Linehan and guest soprano, Mary Conroy in their celebration of renowned Irish tenor, Josef Locke. The narration of his life will be delivered by Mario Corrigan. See our website (link below) to purchase your tickets for what promises to be a special afternoon.
http://castletown.ie/calendar-of-events/
Enjoy our Castletown Monthly Market
Last but certainly not least, we have the return of our popular monthly market, 29th March 2020. Wonder through the market stalls and stay to enjoy the music performed by the Tathlum Folk musicians from 2-4pm.
We are looking forward to the events ahead and meeting you there!!