By Dr. Catherine Bergin, Guide & Information Officer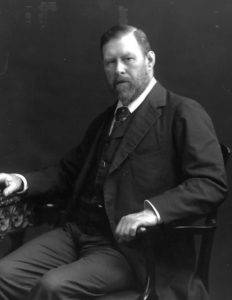 When one thinks of Castletown House, the words 'Bram Stoker' and 'Dracula', rarely, if ever, spring to mind. Yet thanks to Monaghan scholar Fearghal Duffy a connection between this stately neo-Palladian mansion and Bram Stoker has finally come to light, and – like all great discoveries – this one occurred quite accidentally! It happened over a cup of tea, when my friend was baffled at my degree of local knowledge on Monaghan town, or more particularly, the local Protestant ascendancy family: the Westenras, also commonly known as the Rossmores. This knowledge would not come as a surprise to the guides at Castletown House considering we have a significant amount of the Rossmore art collection on loan here.  And this is where the conversation became interesting. Thriving on discovering real-life connections to literature and folklore, the name Westenra drew his attention and, pausing for a moment as only a folklorist struck by a new light can, he observed that the Lords Rossmore bore the surname Westenra, the same surname of one of Dracula's main female victims, Lucy Westenra.
Of course, as a historian and also as a guide at Castletown, I could not rest until such a link had been investigated more thoroughly, and I am excited to share with you the preliminary results of this research! Indeed, I did not have to look far to find that this link has already been made by others, notably, Frank McNally in The Irish Times. According to McNally, it is possible that Stoker knew the Rossmores. Stoker may also have been familiar with, and particularly struck by, a memorial to Mary Anne Westenra, wife to the second Baron Rossmore, Lord Warner William Westenra, in St Patrick's Church, Monaghan. The couple married in 1791 and had three children. Devastated by her death in 1807, her husband commissioned a memorial to her. This memorial – known as The Parting Glance – is credited to Thomas Kirk and shows Lord Warner William Westenra's last moments with his wife, Mary Anne, before her death.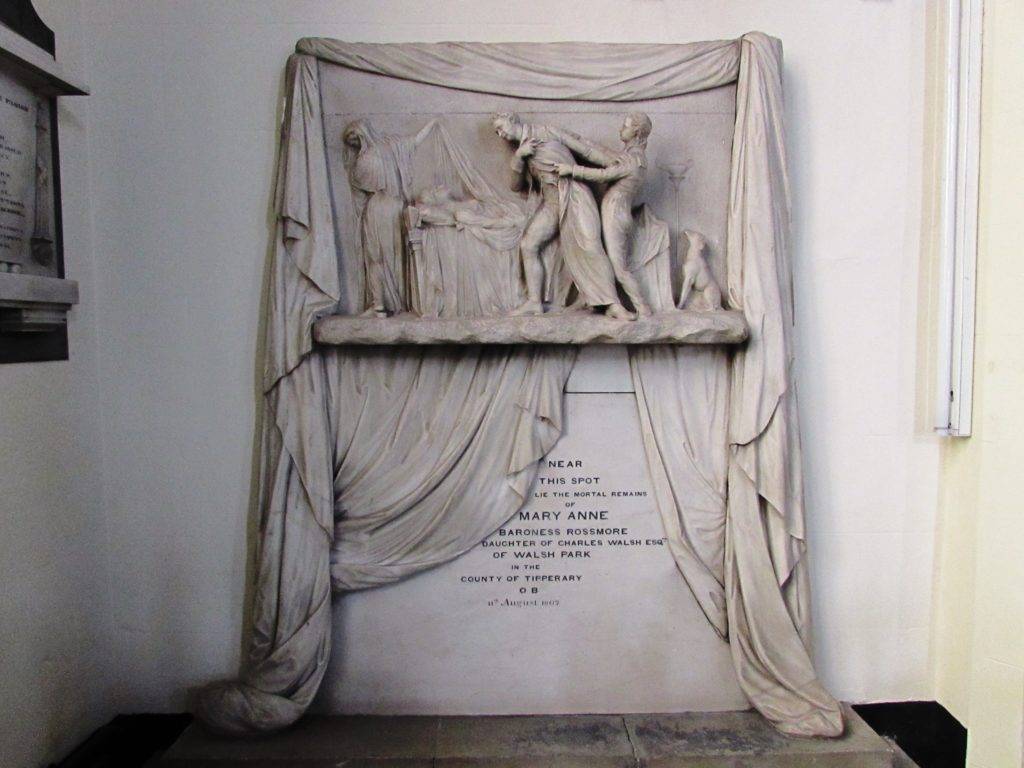 The Parting Glance memorial by Thomas Kirk  (photograph courtesy of Monaghan County Museum)
And what does this all have to do with Bram Stoker's Dracula? Well, Stoker worked for a number of years as an Inspector of Petty Sessions, a job that took him all over the country, including Monaghan town. According to local Monaghan tradition, it is believed that it was on such a trip that Stoker encountered Kirk's work, The Parting Glance. Locals claim that this carving held something of a fascination for Stoker and that this scene affected Stoker to the extent that he recreated it in Dracula. His description of Lucy Westenra's last moments with her husband before her death bears an eerie resemblance to the memorial carved in stone. Further reinforcing the connection, William Warner Westenra's mother, Harriet Murray, may have been the inspiration for the name of Stoker's heroine, Mina Harker, née Murray.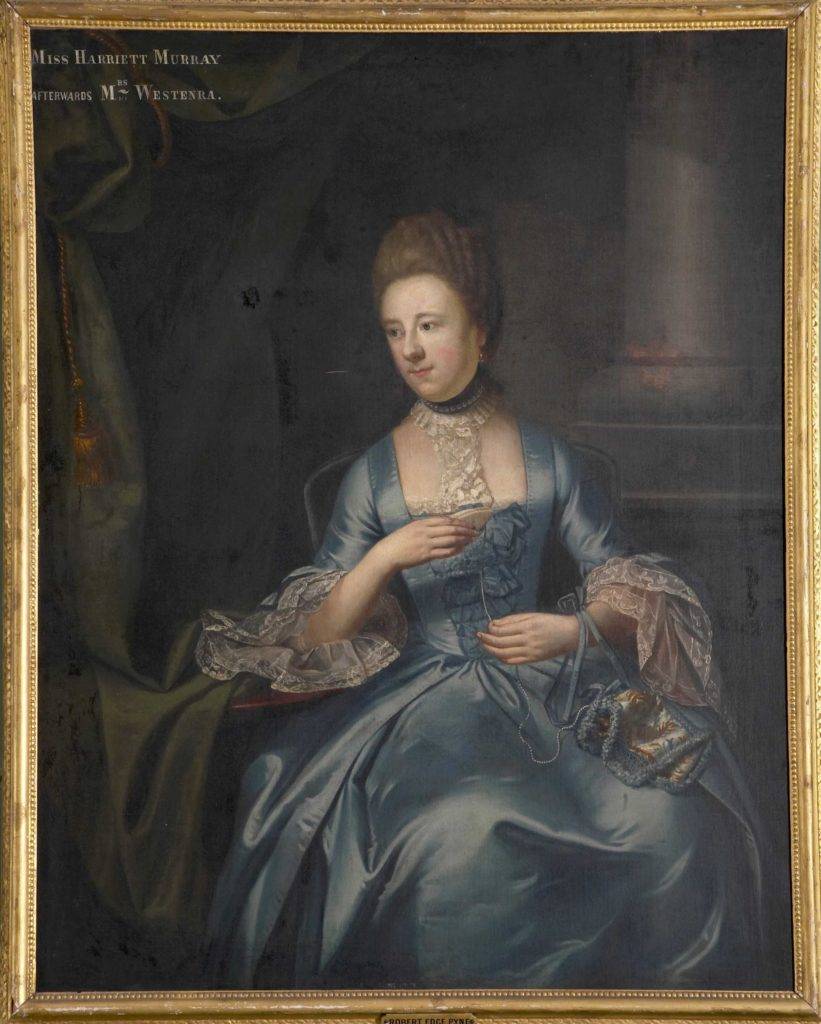 Harriet Murray (18th century, portrait attributed to Robert Hunter)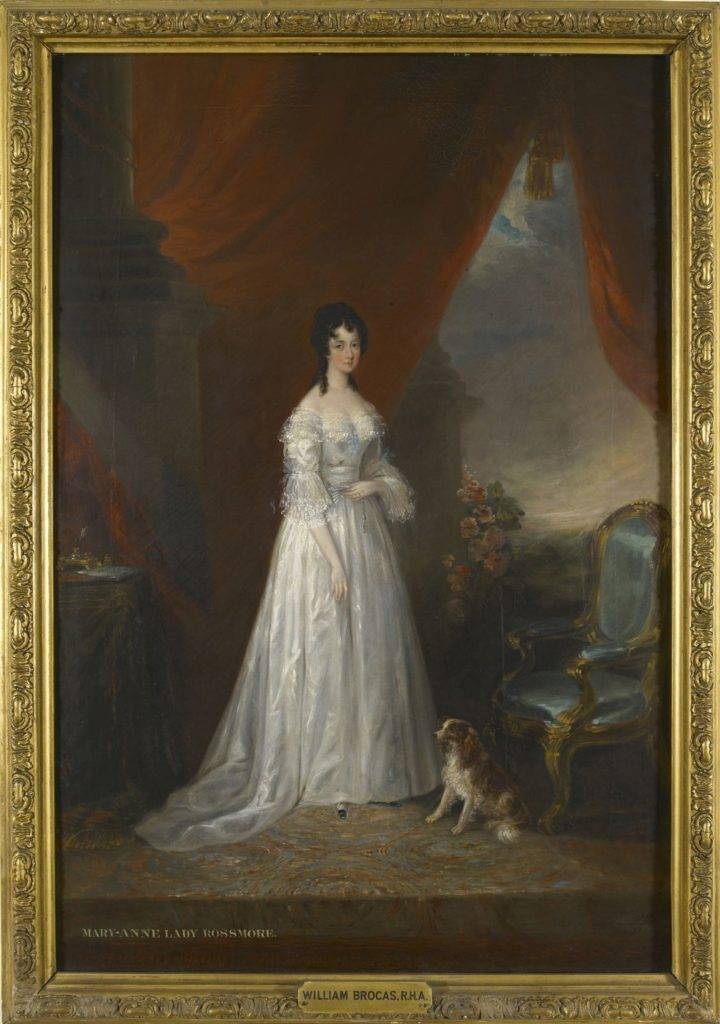 Mary Anne, Lady Rossmore (posthumous portrait by William Brocas)
So next time you visit Castletown House, look out for the wonderful portraits of Mary Ann Westenra and Harriet Murray in the Blue Bedroom and Dining Room respectively, and then think of their darker literary incarnations, Lucy and Mina. Or, if you happen to visit close to Halloween, why not combine a tour of the house with a free screening after dark of the 1958 classic Horror of Dracula in the atmospheric Hunting Room for the added thrill? Click here to find out more.