By Mégane Thoumire, intern
The past three months went by so fast, probably because I have been making the most of my internship in this beautiful country that I love, but also and particularly because I have had the opportunity to grow professionally while working in the Office of Public Works. I am a postgraduate student in Tourism Development  and during most of my internship, I have been based in Dublin Castle. However,  I still remember my first visit to Castletown House: it was extremely pleasant to be away from the city, to breathe fresh air and be surrounded by nature, to see people running, kids laughing, and dogs playing all around me as I was walking up the avenue with a warm coffee in my right hand. I remember that it was a cold, somewhat wet morning, but I didn't really care, I was too excited to finally discover Castletown House. I was wondering if it would be as beautiful as in all the pictures I had seen on the internet before starting my internship when I was trying to get to know the place, from a distance.
Towards the top of the lime tree avenue, I could make out the high roof, the colours of the walls, the symmetry of the building with its colonnades on each side, and the central stairway which both seems to invite you right into the house and at the same time makes you feel incredibly small. Behind a line of deep green cut hedges, the impressive Palladian-style house stood there, strong and powerful, probably in the image of William Conolly, first owner of the house, who was at the time the richest man of the country and a successful politician. It is almost surprising that such a massive building can perfectly fit within a calm and quiet environment, which makes Castletown not only a construction made by men, but a distinct shape in the surrounding landscape.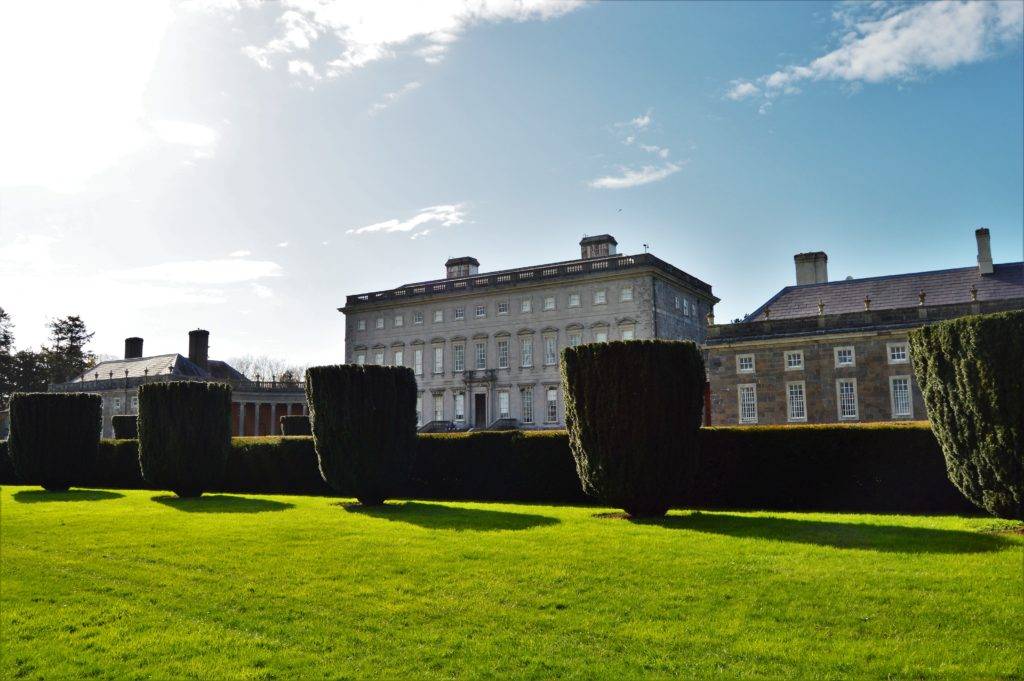 After taking enough time to admire the exterior of the house, I eventually ventured inside. Entering a place in which people lived almost three centuries before is really magical to me, and it always gives me a beautiful feeling I cannot explain. It felt as if by entering inside Castletown, I had been struck by a draft of the past, reminding me that this place is full of history, millions of moments people spent there, together, yesterday, last year, or in the eighteenth century.
There I was, inside Castletown House, at last. I was amazed by the entrance hall, so white, extraordinarily bright. This entrance made me feel like home, and I can imagine that hundreds of people have been warmly welcomed in this room through the centuries. Then I joyfully allowed myself to get lost in the house – something I still enjoy doing – exploring the stairs originally used by the servants, the corridors with their impossible number of doors, the rooms, without really wanting to find a way out again. Finally, reaching the sumptuous Long Gallery on the first floor will forever be for me the best surprise at Castletown. Standing in the middle of this gigantic room and staring at the breathtaking, colourful Murano chandeliers, I felt transported. Transported into the past, or perhaps just in my mind where I can picture this empty room full of old furniture and people dressed with costumes from another era.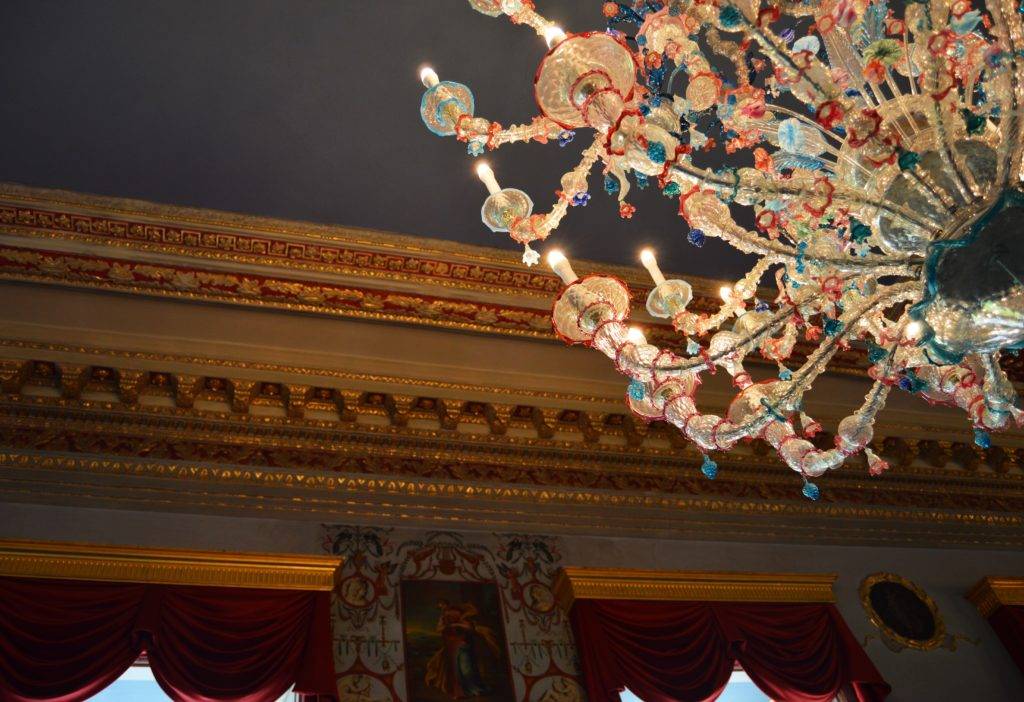 Photography is one of my hobbies and I am always captivated by beautiful places. Castletown keeps surprising me, even if I am now able to find my way around it. Every time I go there, my eyes are caught by something that I didn't see before, something new for me, but which has always been there through the years, decades, centuries. All of those details, hidden or not, make the house unique and beautiful.
It is a pleasure for me to be a part of this and to contribute to the constant making of Castletown's history. In May, the art of photography was brought into the house with the exhibition called My Friend Picasso: 125 photographs by Edward Quinn. Those delightful, mostly black and white, pictures showing Picasso working, or sharing intimate moments with his friends and family offer a beautiful contrast during the visit of the house. Castletown is not only a house of history then, but of multiple histories from different eras, different people, different places, different arts. More than that, it is alive.