Welcome to the August events update for Castletown. We have a packed list of things to do in Castletown this month, so why not get out the diary and reserve time for yourself to enjoy an evening concert, an afternoon classic movie, or lunch in the café while the children attend a fun workshop!
You could also take advantage of the brand new Castletown Experience. This fantastic new offering gives a different way to experience Castletown, from walks in the Pleasure Grounds to the children's play area to pop-up retail. Later this month is also when National Heritage Week takes place! We are delighted to be participating, and have a fabulous range of events from the 19th to the 27th of August.
Check out our website for more information about the house and parkland, for tickets and times, and for how to find us. You can sign up for our newsletter here, and follow us on Twitter, Facebook and Instagram for regular updates.
Grace, the major new exhibition which launched at the end of May, continues to run on the second floor of the main house. The 124 original photographs in this collection capture the fascinating transformation of Hollywood icon Grace Kelly into Princess Grace of Monaco. To celebrate this exhibition, over the August Bank Holiday weekend, we will show the three classic thrillers directed by Hitchcock starring Grace Kelly. There is free admission to all three movies, and all three take begin at 3pm. On Saturday, we will show Dial M for Murder, on Sunday, Rear Window, and on Monday, To Catch a Thief.
Emma O'Toole, artist, returns this month to repeat her successful Grace-themed workshops for children, so if you missed out last month, now is your chance!  Making Pinhole Cameras is suitable for ages 8-15, and Lights, Camera, Action! from ages 5-12. These workshops are free to attend, but advance booking is required through the links above.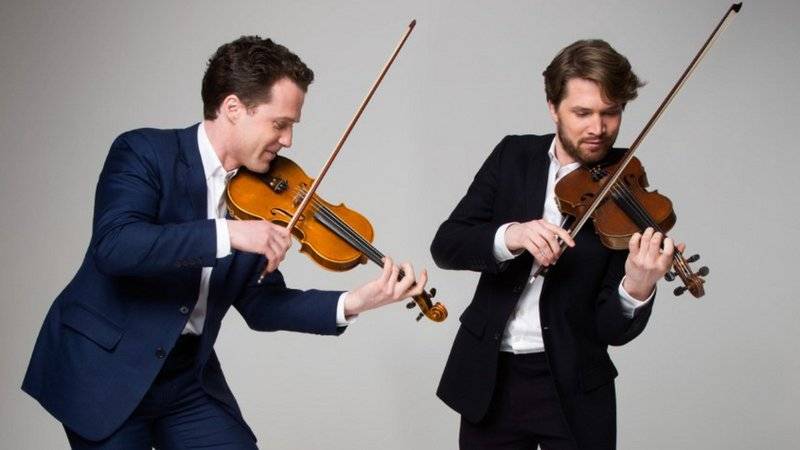 With all of our musical events, you can enjoy  dinner in the Courtyard Café beforehand; advance and separate booking required. Telephone +353 1 627 9498 or e-mail castletown@thecaterers.ie for reservations.
Vladimir and Anton are Slovakian sibling musicians with a shared rare gift – mastery of the classical violin – and these young virtuosos have been playing together for almost twenty years. We welcome them to Castletown for a concert on the evening of the 12th of August; click here for information and ticket details. If you enjoy violin, do not miss a wonderful opportunity to see one of Ireland's greatest violinists, Patrick Rafter, play at Castletown this month. Book your tickets early here.
Also appearing at Castletown this month are Irene Gaffney and Glynis Casson, in Ladies Who Lunch. This is a wickedly amusing review of all of the facets of a woman's life – the ups and downs, the lives and loves, the bitching and bewitching – told in monologues, music and words. Packed with emotion, laughter and charm, this is a beguiling and unique performance that audiences love!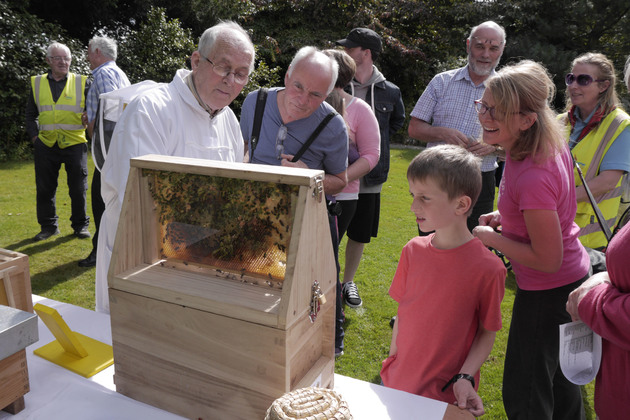 On the weekend of 19th/20th August, we are delighted to welcome the North Kildare Beekeepers Association to Castletown, where they will be sharing the fascinating lives of bees, from hives to honey. More information on this free event here. Saturday night of the same weekend, Join Ana Collins from Kildare Bat Group for an interesting, educational, and free guided 'Bat Walk' of the Castletown demesne.
In the courtyard, on the last Sunday of August, is our regular Country Market and Craft Fair. Free admission, a variety of craft and food stalls, and music from Ballymore Eustace Concert Band at 2pm.
Newly launched last month in the Farmyard, the Big Brick Exhibition showcases the very best construction toys and 3-Dimensional puzzles which are adored by children and adults alike, and features rare, unique, and highly collectable toys. Also running throughout the season are three exhibitions in the house, admission to each of which is included in your ticket. Art of the Miniature showcases a remarkable collection of eighteenth-century miniatures in the Print Room. Hello Dolly!, a collection of historic toys, is located in Castletown's Nursery. Women of Fashion is a display of five eighteenth-century gowns from the Berkeley Collection, and is located in Lady Kildare's Room.
You can access all our events at any time on our Calendar; for directions on how to get to Castletown, please click here. Don't forget that aside from special events, the house is open daily for regular guided tours; you can read all about those at this link. If we can be of assistance in any way, you are always welcome to contact us.